Drawing on many years of musical experience, Two 0' Clock High performs a mix of cover tunes as well as an ever-expanding list of original songs . From classics to contemporry, from Motown to alternative and everything in between, Two 0' Clock High consistently brings a refreshing blend of rock,soul,and funk cut with equal parts country and hip-hop.
Two 0' Clock High is an ever evolving musical act , starting first as just an acoustic duo the band had seen itself evolve into a four piece full band taking the uncommon approach to what the average band brings to the table . Two 0' Clock High take on the like from AC / DC to Neyo. Two 0' Clock High is not afraid tackle what the normal bands dare not touch . The band not only covers over 100 different popular songs they also manage to mix in many of their own originals as well
Two O'clock High is a high energy band performing at venues throughout Michigan and the Midwest. With a rich history spanning nearly a decade, Two O'clock High has a well-earned reputation for delivering a quality performance including songs that make the audience sing along or get out of their seats and dance.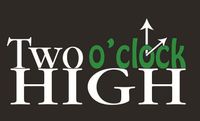 Two0ClockHigh performs an eclectic mix of cover songs as well as a great number of original songs. Members have been in bands that have opened for artist such as: Morris Day & The Time , Chingy , Hed PE , George Clinton , Eddie Holoman , The Vandellas , Tone Loc , and Winger